Offering Laboratory Services
---
Mission Hope Cancer Center | Santa Maria | Mon-Fri : 8:00am – 4:30pm| 805-346-3480

Mission Hope Cancer Center | Arroyo Grande | Mon-Fri : 7:00am-5:00pm | 855-586-7660

---
Laboratory Tests…
are used frequently in cancer medicine: to screen, diagnose and monitor cancer care. Our Dignity Health on site laboratory services are comprised of skilled phlebotomists and clinical laboratory scientists to provide you with the highest standards.
A Pathologist…
is a doctor who studies body fluids and tissues to make a diagnosis. They play an essential role in the treatment of cancer.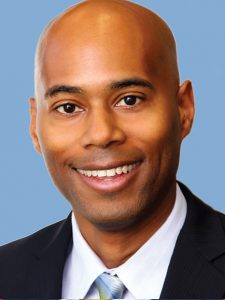 Kevin L. Ferguson, MD
PATHOLOGY
Kevin Ferguson, MD, is a highly trained pathologist who has been
providing excellent care to the Central Coast since 2003. He is
the Medical Director of Western Diagnostic Services Laboratory.
Board-certified in Anatomic and Hematopathology, Dr. Ferguson is
committed to providing academic level diagnostic services, expedited
tissue processing and innovative diagnostics.
Dr. Ferguson received his medical degree from Washington University
School of Medicine. He completed his residency and fellowships
at Stanford University Hospital, Department of Pathology. He has
been published several times, has served as Chief of Staff of Marian
Regional Medical Center and, in 2000, Dr. Ferguson was honored
with the College of American Pathologists Informatics Award.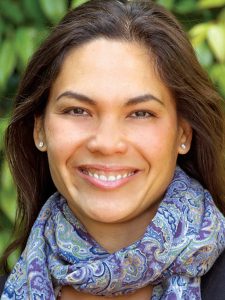 Johanna B. Moore, MD
PATHOLOGY
Dr. Johanna Moore is a physician pathologist with subspecialty training in dermatopathology. She is dedicated to helping her community as a pathologist, speaker and consultant, with the intention of helping patients gain relief—either in knowing that a medical concern is nothing to worry about, or by learning exactly what it is so you can move forward with a personalized plan of action towards health.
Dr. Moore graduated from the Ohio State University Medical School in 2006 and matriculated into the Harvard Medical School residency in pathology at Massachusetts General Hospital. There she trained in anatomic and clinical pathology and laboratory medicine, moving on to a fellowship in dermatopathology. Wanting to make a difference in her home state of California, she moved to the University of San Francisco as a clinical instructor, pursuing additional fellowships in dermatopathology and gynecologic pathology.
After rigorous training at the best training institutions, Dr. Moore moved to the Central Coast and has been a practicing pathologist, servicing Santa Barbara and San Luis Obispo Counties for the past eight years. After more than ten years practicing pathology and review of over 100,000 slides, she is an expert in her field, providing clarity and certainty by directly evaluating the body's cells and communicating her diagnoses, answers and explanations.