Seventh Annual 'Day of Hope' Fundraiser for Mission Hope Cancer Center to be Rescheduled
Day of Hope 2021, slated for Wednesday, August 4, 2021
---
While many things have changed during the course of this pandemic, the cancer care team at Mission Hope Cancer Center has never given up hope, and local cancer patients are counting on the support of the community. Year after year, this community continues to inspire and provide generous support to Mission Hope Cancer Center for the family, friends, and neighbors who make Santa Maria special. Fortunately, it has never been easier to get involved with Day of Hope!
All proceeds stay local and directly support: • Equipment & Technology • Programs & Services • Patient Assistance
Please contact us if you have any questions at 805.739.3595
SupportMarianMedical.org/DayofHope
---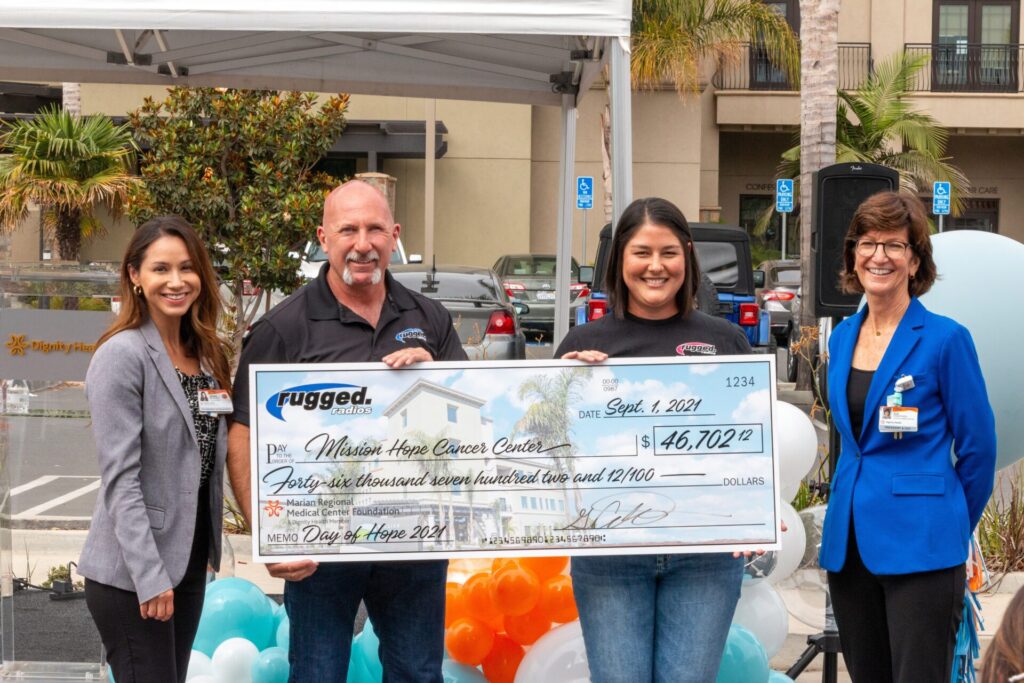 Watch our video tour of Mission Hope Cancer Center
Go on a photography journey with well known photographer Chris Burkard through the halls of Mission Hope Santa Maria and Arroyo Grande. Chris is a well known American photographer and artist based on the Central Coast. He has generously donated his work to help make our patient's visits to Mission Hope a beautiful one. Thank you Chris Burkard!