Social Work Services Provided At Mission Hope Santa Maria And Arroyo Grande

---
Ashley Hahn | Mission Hope Santa Maria | 805-346-3402

Nell Bennett, MSW, LCSW | Mission Hope Arroyo Grande | 805-474-5303

---
Oncology Social Workers…
are licensed professionals who counsel people affected by cancer, providing emotional support and helping people access the many services available to them. They can provide individual counseling, support groups, locate services that help with home care, transportation, financial concerns and guide people through the concerns brought on by a cancer diagnosis Social Work Services provided at Mission Hope Cancer Center Santa Maria and Mission Hope Cancer Center Arroyo Grande.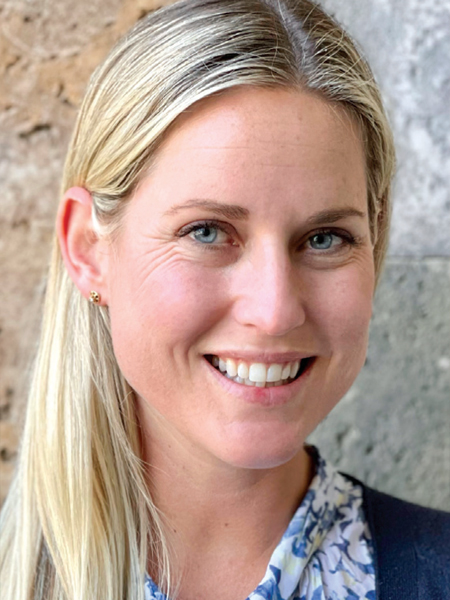 Kiersten Arnaudin, MSW, LCSW
LICENSED CLINICAL SOCIAL WORKER & PATIENT ADVOCATE
Kiersten Arnaudin, Licensed Clinical Social Worker, joined Mission Hope Cancer Center in 2021. After receiving her bachelor's degree in sociology, Kiersten pursued her master of social work degree, graduating from Salem State University with a special emphasis in health and mental health. She is a native of the Central Coast and has worked in both Santa Barbara and San Luis Obispo Counties since 2012. During this time Kiersten has worked with patients and families facing a broad range of medical and health challenges in diverse settings such as hospitals, skilled nursing facilities and community based agencies.
As a Medical Social Worker and Patient Advocate at Mission Hope, Kiersten is available to provide short term counseling, offer referrals to essential community resources, and facilitate support groups and educational programs. She is also able to coordinate the availability of other resources for cancer patients, their families and caregivers as needed. Kiersten is always willing to provide a caring and listening ear and offer encouragement to those who are living with a cancer diagnosis and needing support on their cancer journey.