Offering Medical Oncology and Hematology at 2 Locations
---
Mission Hope Cancer Center | Santa Maria | 805-349-9393
Mission Hope Cancer Center | Arroyo Grande | 805-474-5310
---
Your Oncology Team
Diagnosing and treating cancer is complex. We use a multidisciplinary approach, which consists of different medical professionals to give you the best possible outcome. Your healthcare team meets twice weekly at Mission Hope Cancer Center for Tumor Board to discuss all cancer cases and share knowledge to determine the best possible treatment for our patients. Every patient receives an individualized treatment plan.
As part of our commitment to our patients we offer on-site, state-of-the-art Infusion Suites. Our infusion suite provides care for patients with cancer and other chronic conditions that require intravenous treatments and injections. Our team of highly trained chemotherapy certified oncology nurses work collaboratively with patients, families, physicians, and support staff to provide treatments and procedures in a caring and compassionate manner. Your oncology nurse helps to coordinate your care, provide education, answer questions and manage side effects.
A Medical Oncologist…
is a doctor who specializes in diagnosing and treating cancer using chemotherapy, hormonal therapy, biologic therapy, and targeted therapy.A Hematologist treats blood disorders and blood cancers such as leukemia and lymphoma. The Oncologist/Hematologist is the main healthcare provider for someone who has cancer.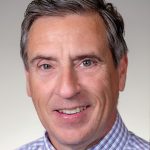 DR. ROBERT DICHMANN, MD
MEDICAL ONCOLOGIST
Dr. Robert Dichmann has provided advanced medical oncology services to the Santa Maria and surrounding communities since 1996. He leads the Cancer Program that strives to bring high quality care and individualized treatment plans to patients on the central coast. His patients know him best for his compassion, humor and commitment to their needs.
It was due to Dr. Dichmann's vision for quality care that Mission Hope Cancer Center was built. It provides state-of-the-art medical and support services by an outstanding team of medical professionals and staff. Mission Hope Cancer Center has dramatically changed the lives of cancer patients by having all needed services under one roof thus easing some of the burdens of cancer treatment.
Dr. Dichmann earned his medical degree at the University of Ottawa. He completed Fellowships in Medical Oncology, Hematology and Oncology and Bone Marrow and Stem Cell Transplants from the University of San Diego Medical Center. He is board certified in Internal Medicine and Hematology/Oncology.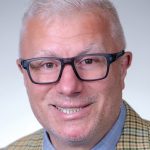 DR. KEITH AYRONS, MD
MEDICAL ONCOLOGIST
Dr. Keith Ayrons grew up on Long Island, New York, and completed his bachelor's degree in Biology at the University of Albany while volunteering at the local hospital in the Pathology department. His passion for science and early learnings in the experimental and clinical based approach inspired him to complete first, a Master's in Microbiology from Adelphi University and then his medical degree from Wayne State University. He then completed his Internal Medicine residency, and combined fellowship in Oncology and Hematology at Stoney Brook University.
In 1995, Dr. Ayrons joined a growing oncology and hematology practice in Gastonia, North Carolina, where he was a partner for 23 years. He is Board Certified in Medical Oncology, Hematology and Internal Medicine and served as past president of the Internal Medicine department. For 25 years he developed excellent patient and family relationship skills that created a loyal patient following.
In 2018, Dr. Ayrons relocated to the Central Coast and is excited to be a part of the Mission Hope Cancer Center where he can continue to fulfill his passion of serving the community through providing quality care.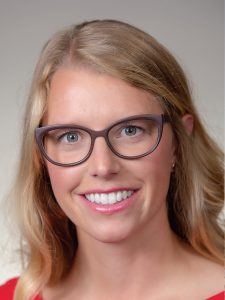 ERIN CHAMBERLAIN, MD
MEDICAL ONCOLOGIST
Dr. Erin Chamberlain grew up in a small town in Southern Oregon. She attended Claremont McKenna College where she played Division III soccer and graduated cum laude in Molecular Biology. She attended both medical school and Internal Medicine residency at Oregon Health and Science University. There, she was recognized with a Humanitarian Award for her compassionate care of patients. She then completed her fellowship training in Hematology and Oncology at Scripps MD Anderson in San Diego, California where she gained invaluable experience with today's most cutting edge treatment strategies in hematology and oncology.
Dr. Chamberlain's research has largely focused on precision oncology. That is, tailoring or adapting cancer treatment to give the most effective treatment for each person's unique disease using information such as a person's genes, lifestyle factors, and molecular characteristics of his or her disease. Precision oncology involves getting the best results, while avoiding unnecessary treatment and side effects. "Both my research experience at Scripps MD Anderson, as well as recent exciting achievements in the field, prove that we can use our knowledge of a tumor's unique biology as a weapon against it."
In her free time, Dr. Erin Chamberlain and her husband love to spend their time in the outdoors. They love to surf, camp, bike, play tennis, and play soccer. She is excited to live on the Central Coast and to serve her new community as a Hematologist and Oncologist.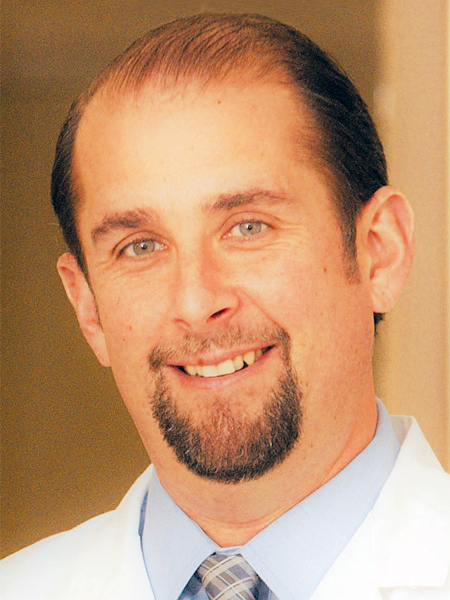 Dustin E. Stevenson, DO
MEDICAL ONCOLOGIST
Dr. Stevenson grew up in Southern California and completed his undergraduate degrees at the University of California San Diego. He attended medical school at Western University of the Health Sciences in Pomona, California. After graduating from medical school, Dr. Stevenson entered the Air Force and completed his internal medicine residency and hematology/oncology fellowship at Wilford Hall Medical Center, Lackland Air Force Base, San Antonio, Texas. He completed additional training in allogeneic stem cell transplantation at the Fred Hutchinson Cancer Research Center/University of Washington Medical Center in Seattle. After fellowship, Dr. Stevenson was named the medical director of the stem cell transplant unit at Wilford Hall Medical Center. In 2008 he deployed to Iraq serving as a critical care physician. In 2010, Dr. Stevenson transferred to Travis Air Force Base in Northern California where he served as the department chairman of Hematology/Oncology. After completing his Air Force service, Dr. Stevenson was recruited to start the Medical Oncology and Hematology program at PIH Health in Whittier, California, where among other achievements, he piloted a high risk breast clinic.
In 2020, he and his family moved to the Central Coast to be near family and to join the Mission Hope Cancer Center team. His goal is to provide high quality, empathetic and personalized care to the community. His dedication to navigating cancer care and the ability to simplify even the most complex information for patients is his greatest asset. Dr. Stevenson enjoys building relationships with his patients and their families.
A nurse practitioner (NP)…
is a highly trained clinical professional.They are registered nurses with advanced training and education.Nurse practitioners work along side physicians and can diagnose and treat illness, order x-rays and lab work, write prescriptions and manage a patient's care.At Mission Hope we are invested in making you feel comfortable, cared for and healthy and a nurse practitioner is an excellent addition to our team.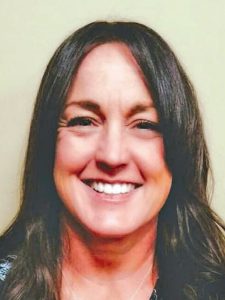 TRACEY TILLEY, NP
NURSE PRACTITIONER
Born and raised on the central coast, Tracy Tilley, NP-C, attended AGHS and Cal Poly where she studied Nutritional Science. After graduation, she moved to Colorado with her college sweetheart where she became a Registered Nurse in 2006. She then went on to receive her Masters Degree in Nursing from the University of Colorado in 2017 with an Adult and Geriatric Nurse Practitioner emphasis.
She was drawn to oncology after her father was diagnosed with cancer, and she went on to become an Oncology Certified Nurse. In 2009 she joined a community-based hematology and oncology practice in Colorado where she eventually became their lead chemotherapy infusion nurse and later their Nurse Practitioner. Her personal and professional experience working closely with patients allows her to provide comprehensive and compassionate care.
Outside her career she enjoys spending time outdoors. Tracy trail runs and has completed several high altitude ultra-marathons; she also enjoys camping, hiking and going to the beach with her husband and their two dogs.
Tracy is excited to be returning to the central coast to be close to friends, family, and to join Mission Hope Cancer Center. Collaborating with physicians and the rest of the multidisciplinary team will allow for increased access to exceptional care, allowing patients to stay close to home on the beautiful central coast.