Proper Nutrition Is Essential For Living Well During & After Cancer Treatment.

---
Colleen Davis Seung is available at both Mission Hope Locations – Call to schedule an appointment
Santa Maria | 805-346-3403
Arroyo Grande | 805-474-5304

---
Proper nutrition is essential for living well during and after cancer treatment. Dietitians are the nutrition experts who can help people understand proper eating for their specific conditions.Our registered dietitian provides informative classes and one on one counseling to help people feel their best.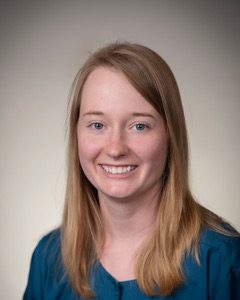 Colleen Seung, RDN
CLINICAL REGISTERED DIETITIAN
Colleen Seung, RDN, joined the Mission Hope Cancer Center team as a registered dietitian nutritionist in 2019. Colleen completed her Bachelor's degree and internship in Nutrition and Dietetics at Seton Hill University in Pennsylvania, graduating in 2016. Upon graduating, she worked in a hospital as a clinical dietitian in the rural town of Kingman, Arizona. In January 2018, she moved with her husband to the Central Coast where she joined Dignity Health. In her spare time, Colleen enjoys taking her dog to the dog beach, reading with her cat, and watching the Great British Baking show.
Colleen is available to provide nutrition education and counseling to patients using an individualized approach with an emphasis on compassion. Whether it is before, during, or after treatment, Colleen strives to help ensure nutrition needs are met for optimal quality of life. You may meet with Colleen one-on-one in her office, in the infusion room during treatment, or at the Healthy Eating and Activity for Living (HEAL) class each month.