Proper Nutrition Is Essential For Living Well During & After Cancer Treatment.

---
Colleen Davis Seung is available at both Mission Hope Locations – Call to schedule an appointment
Santa Maria | 805-346-3403
Arroyo Grande | 805-474-5304

---
Proper nutrition is essential for living well during and after cancer treatment. Dietitians are the nutrition experts who can help people understand proper eating for their specific conditions.Our registered dietitian provides informative classes and one on one counseling to help people feel their best.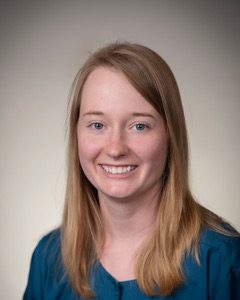 Colleen Davis Seung
REGISTERED DIETITIAN
Colleen Davis Seung, Registered Dietitian Nutritionist, joined Mission Hope Cancer Center (MHCC) in 2019. Prior to beginning the job at MHCC, she worked as a clinical dietitian for almost three years. She started at a hospital in the rural town of Kingman, Arizona. In 2018, she moved to Santa Maria where she joined Dignity Health at Marian Regional Medical Center. Colleen completed her Bachelor's degree and internship in Nutrition and Dietetics at Seton Hill University in Pennsylvania, graduating in 2016.
Colleen is available to provide nutrition education and counseling. She also teaches the Coma Para La Vida and Healthy Eating and Activity for Living (HEAL) classes. Furthermore, you will find an article about nutrition written by Colleen in the bimonthly MHCC newsletter. She strives to share with others ways to approach eating to feel their best before, during, and after cancer treatment using an individualized approach.