Offering Surgical Oncology
---
Mission Hope Surgical Oncology| Santa Maria | 805-346-3456
---
Your Oncology Team
Diagnosing and treating cancer is complex. We use a multidisciplinary approach, which consists of different medical professionals to give you the best possible outcome. Your healthcare team meets twice weekly at Mission Hope Cancer Center for Tumor Board to discuss all cancer cases and share knowledge to determine the best possible treatment for our patients. Every patient receives an individualized treatment plan.
A Surgeon…
is a doctor who can perform biopsies to diagnose cancer and treat cancer using surgeries that remove the tumor and nearby tissue.A Plastic or Reconstructive Surgeon treats structures of the body affected aesthetically or functionally by cancer and its surgeries.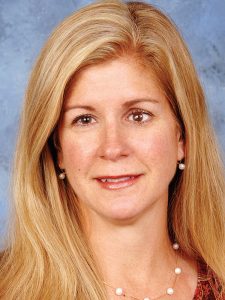 DR. MONICA ROCCO, MD
SURGEON
Monica Rocco, MD, a leading board certified general surgeon with over 20 years of experience, dedicates her practice of medicine to providing hope to those with breast disease and facing a breast cancer diagnosis. She is the founder of Marian Breast Care Program, which has received the honor of accreditation by the National Accreditation Program for Breast Centers (NAPBC). This top honor indicates that Mission Hope Cancer Center is held to the highest standards of care for patients with diseases of the breast.
Dr. Rocco offers a full range of surgical options to her patients, and is known for her caring and reassuring manner. She has trained in multiple surgical techniques that provide patients with the best cancer and cosmetic outcomes, and can provide genetic screening and testing when necessary.
Dr. Rocco highly values the well-being of her patients and works closely with the support staff at Mission Hope, including a nurse navigator, social worker, exercise/rehabilitation therapist, dietitian, office staff, and many others, to provide encouragement and resources to patients throughout their journeys.
Dr. Rocco actively serves her community by speaking at community groups and events, and is passionate about educating women on accurate information regarding screenings and overall care.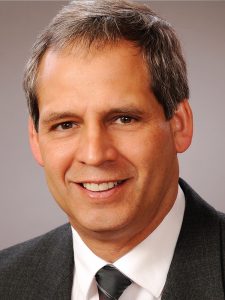 DR. THOMAS BOSSHARDT, MD
SURGEON
Dr. Thomas Bosshardt is board certified in General Surgery and is a Fellow of the American College of Surgeons who specializes in General, Thoracic, Gastrointestinal and Laparoscopic Surgery. He has practiced surgery on the Central Coast since 2004, and as an associate of the group Surgical Specialists, Inc., he serves as a member of Marian Regional Medical Center's specialized surgical staff.
Dr. Bosshardt received his medical degree from UCLA School of Medicine where he graduated with honors as "Top Medical Graduate." He completed his internship at Naval Hospital Portsmouth and his residency at UC Davis-East Bay. He later served as a clinical assistant professor of surgery for the University of California, San Francisco-East Bay Surgery Residency Program. Dr. Bosshardt provides innovative, quality care in the surgical treatment of cancers of the lung, gastrointestinal tract, thyroid gland and soft tissue.
Jonathan Tammela, MD
GYNECOLOGIC ONCOLOGIST SURGEON
Dr. Jonathan Tammela is a triple board-certified surgeon in Gynecologic Oncology, Hospice and Palliative care, and Obstetrics and Gynecology. He provides highly specialized care in the diagnosis, treatment, and management of cancers affecting the female reproductive tract.
He received his medical degree from Indiana University School of Medicine and completed his residency in OB/GYN at the University of Florida. He was selected to complete subspecialty training in Gynecologic Oncology at Roswell Park Cancer Institute in Buffalo, New York.
Dr. Tammela is a trailblazer in his field, having established the first robotic gynecologic oncology program in NE Wisconsin, when robotic surgery was just beginning to show clinical promise in surgical cancer care. He became a proctor and instructor for colleagues desiring to train in robotic surgery, and has himself performed over 1000 robotic surgeries.
He looks forward to bringing expert care to Mission Hope Cancer Center.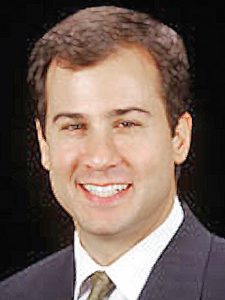 DR. CHARLES CHALEKSON, MD
SURGEON
Born and raised in Torrance, California, Dr. Charles Chalekson attended UCLA as an undergraduate where he graduated with departmental highest honors and completed medical school at USC with several distinguishing honors and awards. He then had the honor of being selected to attend one of the country's first 6-year plastic surgical residency programs in Illinois immediately after medical school as opposed to traditional 2-3 year training programs.
Dr. Chalekson has several published peer reviewed papers and has presented at many national and local plastic surgery meetings. He has won several honors and grants for his research and has been distinguished with the best presentation paper at the Plastic Surgery Educational Foundation's senior resident meeting in 2002. Dr. Chalekson is firmly committed to providing excellent quality plastic surgery and care; your safety and satisfaction are his highest concern.